BEST WAXING CENTER, LLC

3070 M ST., NW, Washington, D.C. 20007  (corners of M & 31st Sts.)

(Same building with M3 MASSAGE, at the heart of Georgetown, D.C.)

202-470-3220 (24/7 days a week call service)

We are now answering calls 24/7 days a  week at the above number or "chat online".

We are  accepting booking online!!!  Just click the  "Book Now"  link. 
However, no same day online bookings and cancellations  are allowed.  Please call 202-470-3220  if you need an appointment or would like to cancel your booking on the same day.  We are now open 7 days a week to answer your calls,  including holidays (except  for Thanksgiving  and Christmas Day).   Please see details on our "NEWS"  link.
MARIA DUQUETTE'S BEST WAXING CENTER in D.C. was established in August, 2006. She has been in the skin care industry for more than 21years and has been servicing the Washington, D.C. downtown area since Year 2000.  She previously owned and managed three salons in  the Philippines and  relocated  to the U.S.A. with her family in 1996.  Maria is a Licensed Cosmetologist, Licensed Aesthetician and Certified Electrologist. She  has extensive experience in electrolysis, laser hair removal, laser acne treatment, permanent make-up and microdermabrasion. In  August 2006,  she started her own skin care business.

MARIA DUQUETTE'S BEST WAXING CENTER is extremely well-known for its superior service for body hair removal, most especially in waxing.

We only accept cash,  or checks for regular clients.

We are open for service on the following days:

                          Monday                  10:30am   -   7:00pm  

                          Tuesday                 10:30am   -   7:00pm  

                          Wednesday           10:00am   -   7:00pm  

                          Thursday               10:30am   -   7:00pm  

                          Friday                     10:30am   -   7:00pm  

                          Saturday                09:30am   -   6:00pm  

                          Sunday                   10:30am -    5:30pm  

With our Electrolysis schedule,   please click the Electrolysis link.
Thank you for taking time to check our website.  We hope to be of service to

you soon!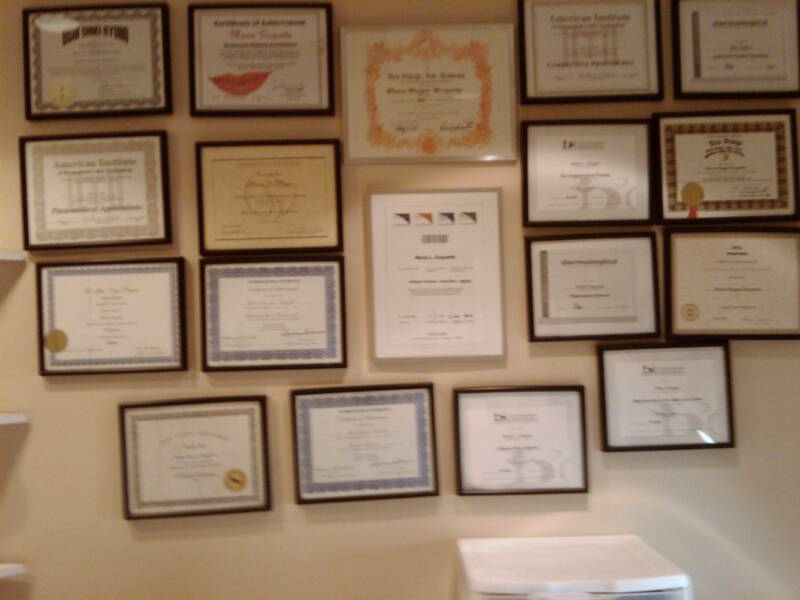 Maria's certificates of accomplishment

Caution: Do not be  lured by other waxing places that waxing procedure is PAINLESS...remember in every beauty procedure, it

is always PAINFUL but bearable, and it is worth the pain.  Maria